district 92 assessment calendar
District 92 gathers academic information on all students minimally three times per year. This process is called "benchmarking" in which all students are given assessments to gauge how their achievement compares to peers across the nation and the state. This information also helps teachers plan for instruction in the classroom and how to differentiate their instruction.
Students will be administered 2 types of assessments during benchmark testing.
1) Curriculum Based Measures (CBMs): These short, timed assessments provide "quick checks" on academic skills. The results of the CBMs are managed in a program called AIMSWeb. The AIMSWeb program stores the data and generates reports that both parents and teachers use when analyzing the information.
2) Measures of Academic Performance (MAP): The MAP test is a computerized adapted test which assesses Reading & English Language Arts and Math skills.
Here are some helpful resources we have found:
1)
NWEA Resources for Parents
2)
Parent Toolkit
3)
How to interpret RIT Charts
4)
MAP games for your child's Reading RIT level
5)
MAP games for your child's Math RIT level
calendar
September: MAP & AIMSWeb Benchmarking (5th grade: CogAt)
December: MAP
January: AIMSWeb Benchmarking
March: PARCC Exam
April: MAP
May: PARCC End of Year Exam & AIMSWeb Benchmarking
Powered by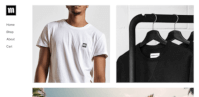 Create your own unique website with customizable templates.